This is Diana's first post on the UpCraft Club blog. Let's give her a warm welcome!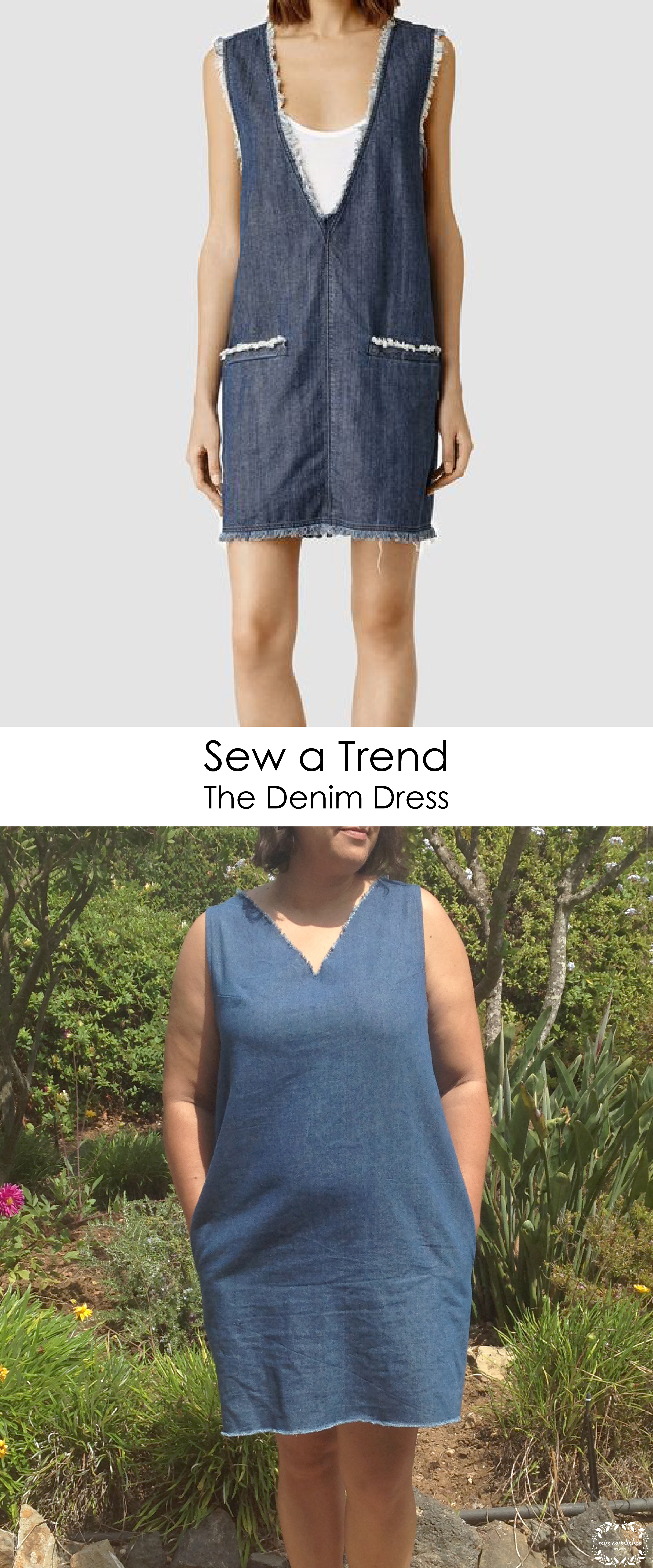 Hi! I'm Diana and I blog over at Miss Castelinhos. I sew mostly for my two boys, but recently started sewing for myself. We all deserve a bit of "selfish sewing" now and then, right??
Like most of us (or maybe it's just me!), I love reading about the latest trends in fashion, and somehow incorporate them into my wardrobe. That's one of the things I love most about sewing… seeing something I like in a magazine (or pinterest... I'm addicted!) and then make it my own.
One of my favourite trends is Denim. Lately, I've been seeing everywhere: the Denim Dress. In every shape and color… dark, light, distressed, white (my favourite!), with fray edges, asymmetrical, sleeveless, v-neck, round neckline… So being a denim girl, who loves dresses, I decided to give it a go and make my own Denim Dress!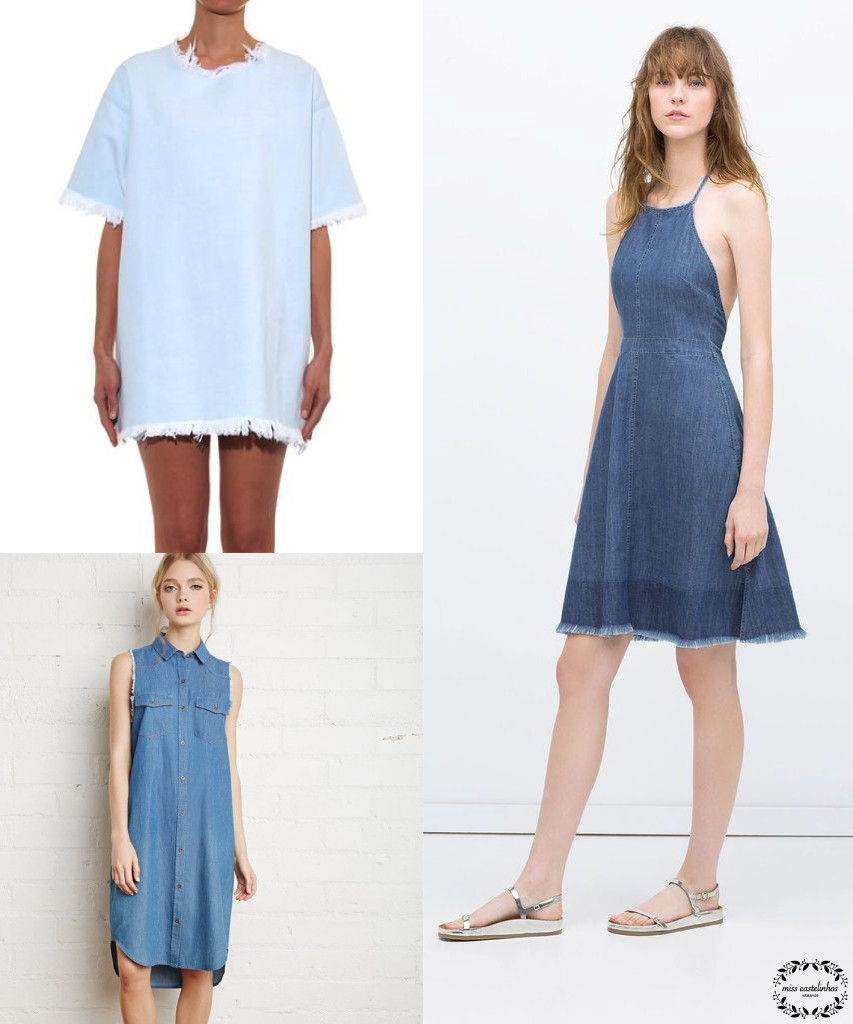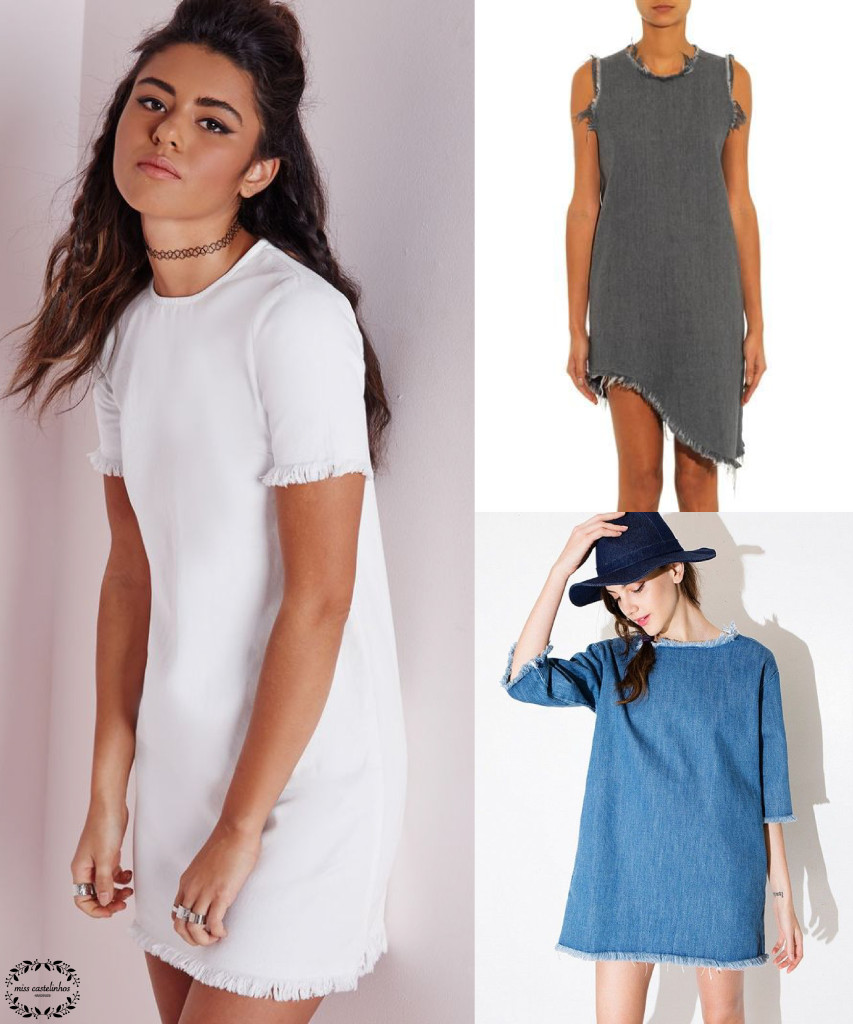 Instead of making a dress pattern from scratch, I went for an "old faithful." I chose a cocoon shape dress, which I knew would work on my body type and with denim fabric. I'm going to show you how I transformed this particular pattern and it can easily be applied to other shaped dresses.
The first thing I did was decide how my dress was going to look. I went for a sleeveless, v-neck dress with fray edges through the hem and neckline. This meant I needed to make a few alterations on the original pattern.
On the left, in red, are the alterations I made; on the right, in black, is my final pattern piece. Let me walk you through it...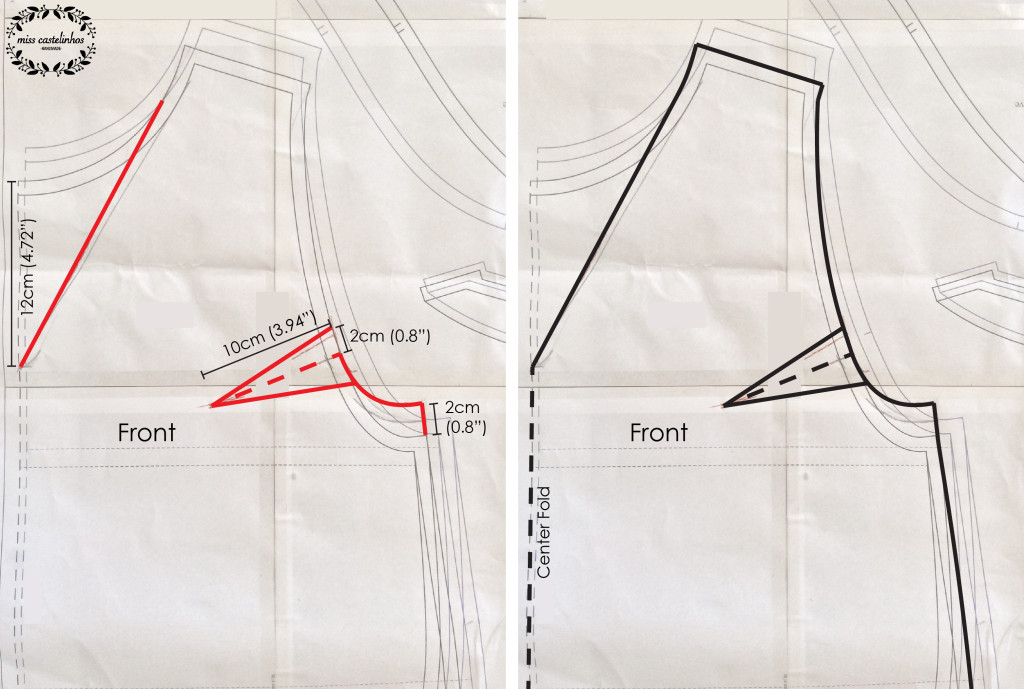 Front:
The pattern has a round neckline, so for the v-neck, I measured the height from my collar-bone to where I wanted the neckline to end on my chest, which was about 12cm (4.72"). I transferred that measurement on to the pattern and drew a line upwards to the shoulder seam and blended it with the original neckline.
Because this pattern has sleeves, to make it sleeveless, I had to alter the armscye a bit. I added 2cm (0.8") to the side seam and drew a new line blending it with the original one.
Removing the sleeves, creates a gap, that can be a little unpleasant to look at. I added a side dart, just where the two lines blend in, 10cm (3.94") deep.
On the back of the dress the only alteration, was adding the 2cm (0.8") to the side seam and blending it into the armscye.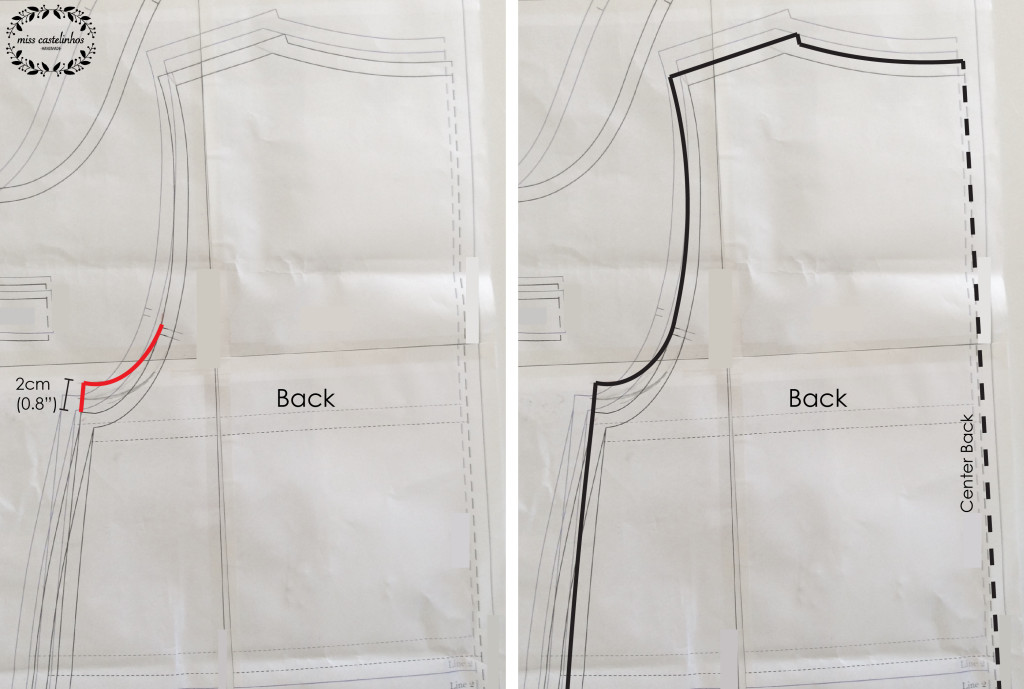 Back: 
On the back of the dress the only alteration, was adding the 2cm (0.8") to the side seam and blending it into the armscye.
The next step is easy! Cut your denim fabric, according to the new pattern pieces, and sew away! The armhole was finished with bias tape... and look at that beautiful dart!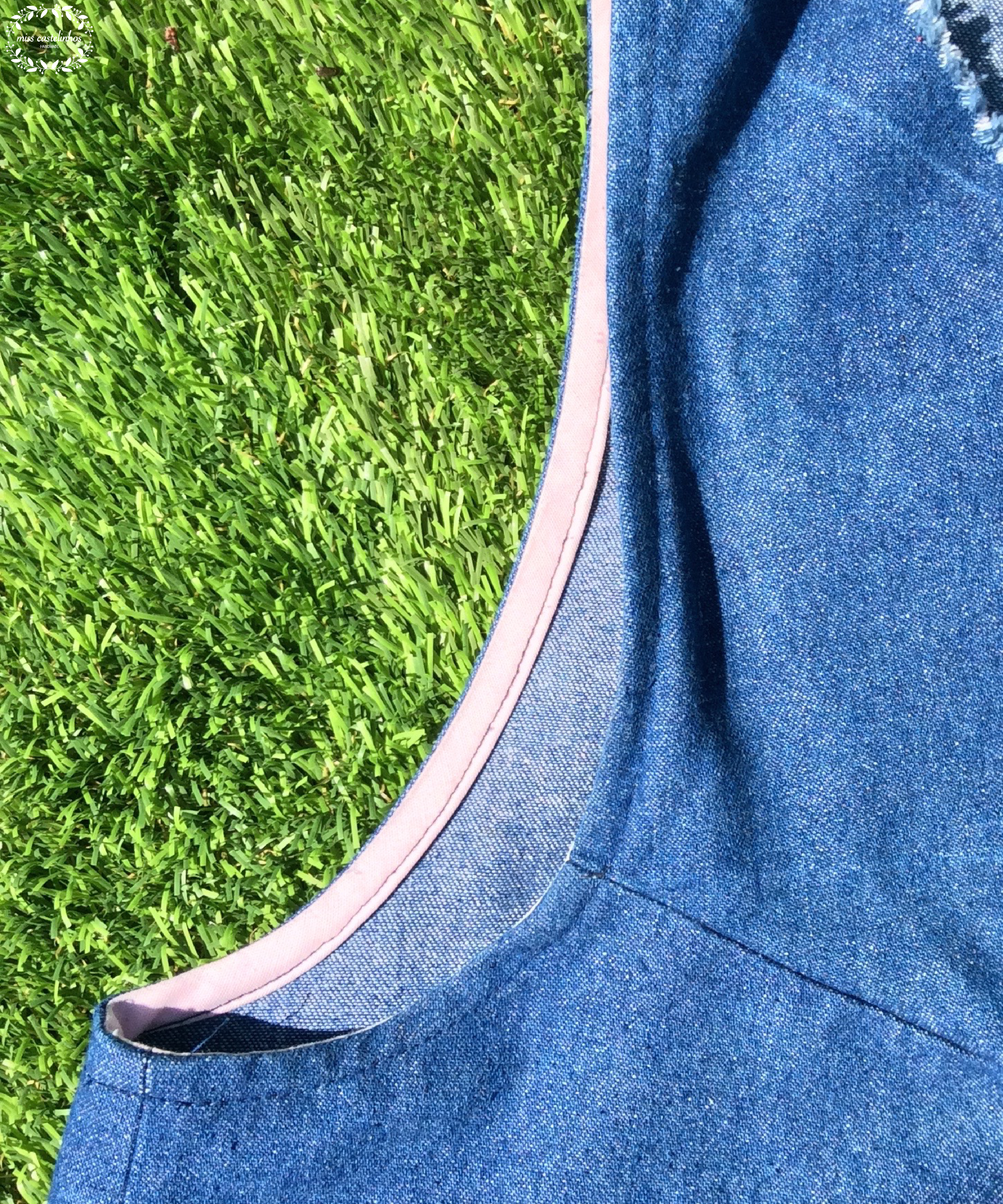 The neckline and hem were left to fray. To get a nice looking finish (or unfinished!), I sewed 1cm (3/8") from the edge, to stop the denim from fraying to much. Then, machine washed the dress, so that the fraying would be even.
And there you have it! A cool, trendy Denim dress!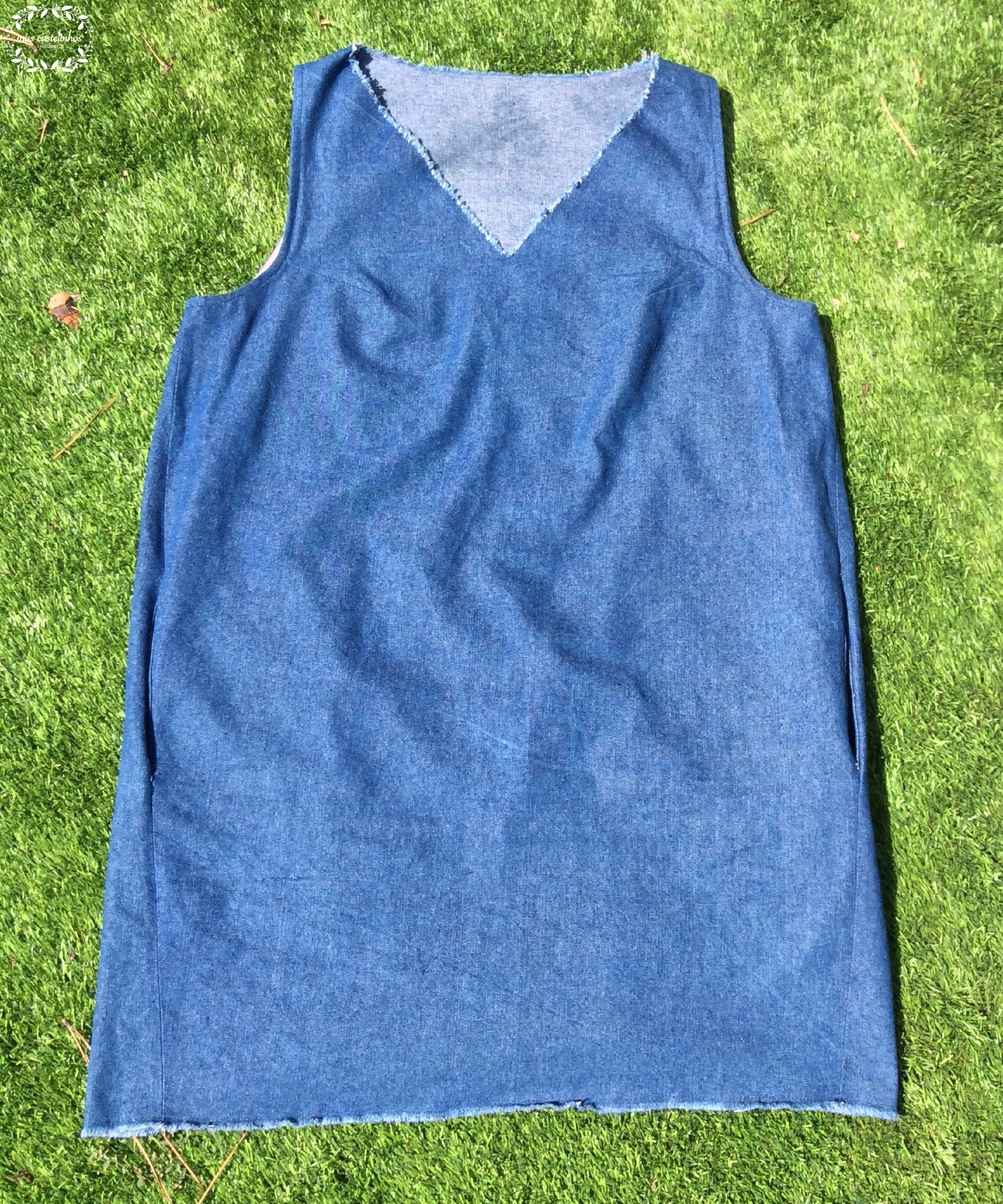 As I said before, you can choose other shapes and make your own dress. Denim is quite a versatile fabric and it easily transitions into fall. Here is some inspiration and some of the patterns that can help you with your own creation.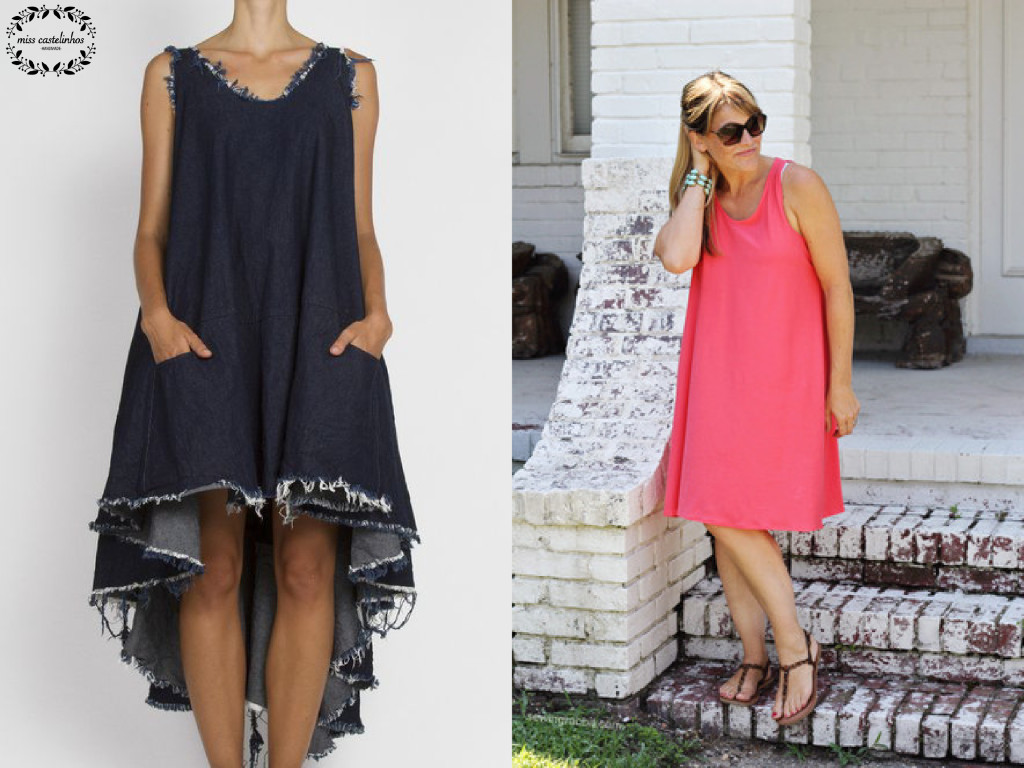 source | Trapeze knit tank dress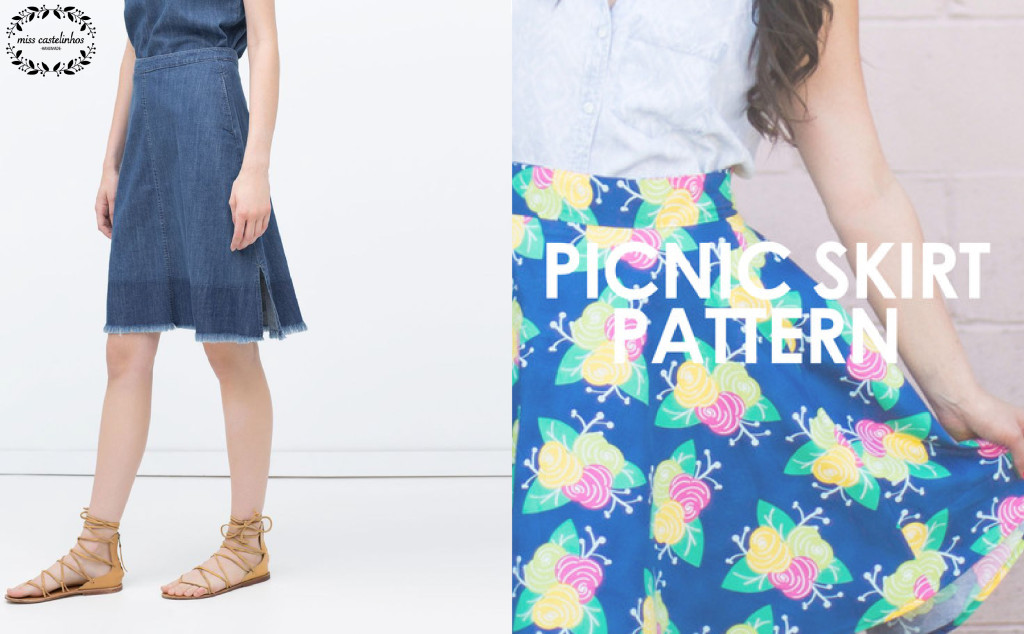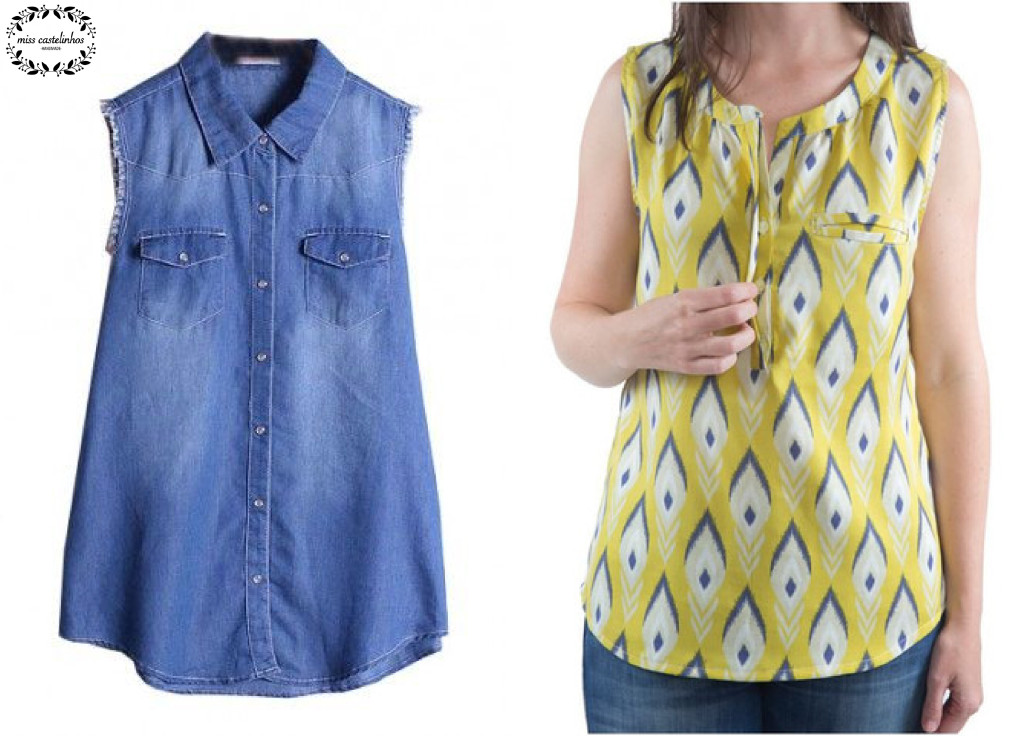 We'd love to see what you make with denim! Share your creations with us on Instagram by tagging @UpCraftClub.