Hi! It's Diana from
Miss Castelinhos
. As you well know by now, October is the
Breast Cancer Awareness Month
, which is an annual campaign to raise awareness towards the disease. Many people are aware of breast cancer, but it's always important to remind everyone, the steps needed to take in order to detect the disease in its early stages. You can go
here
, and start today, spreading the word, creating your own plan for early detection or make a donation to help provide mammograms for women in need. In honor of
Breast Cancer Awareness Month
, I made the
Aster Cardigan
by LBG Studio for Willow & Co, in a pink knit, of course!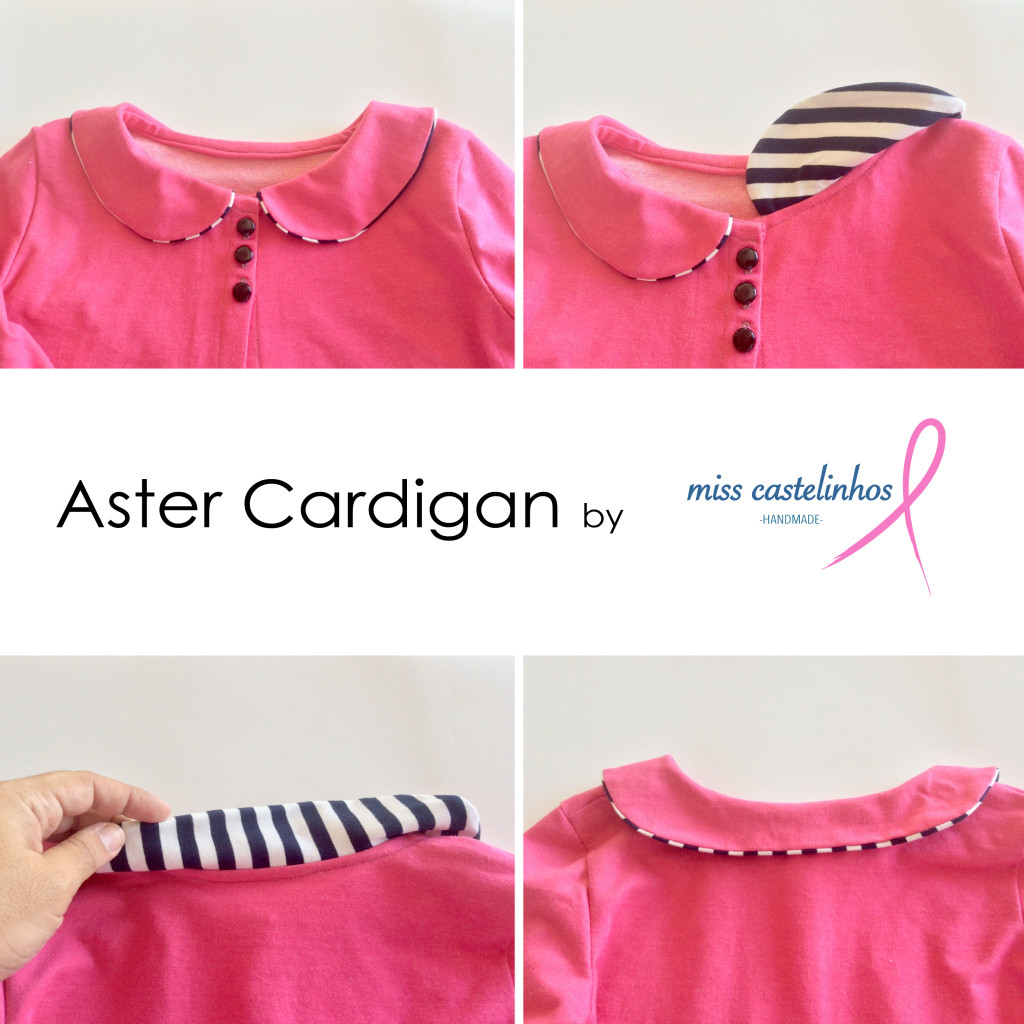 The Aster is a cropped cardigan suitable for all kinds of knits, from jersey to interlock, ponte de roma or french terry. You should look for fabrics with a 25-35% stretch. It's also a great pattern to repurpose those old t-shirts you've got laying around. This pattern ranges sizes 18 months to 12 years.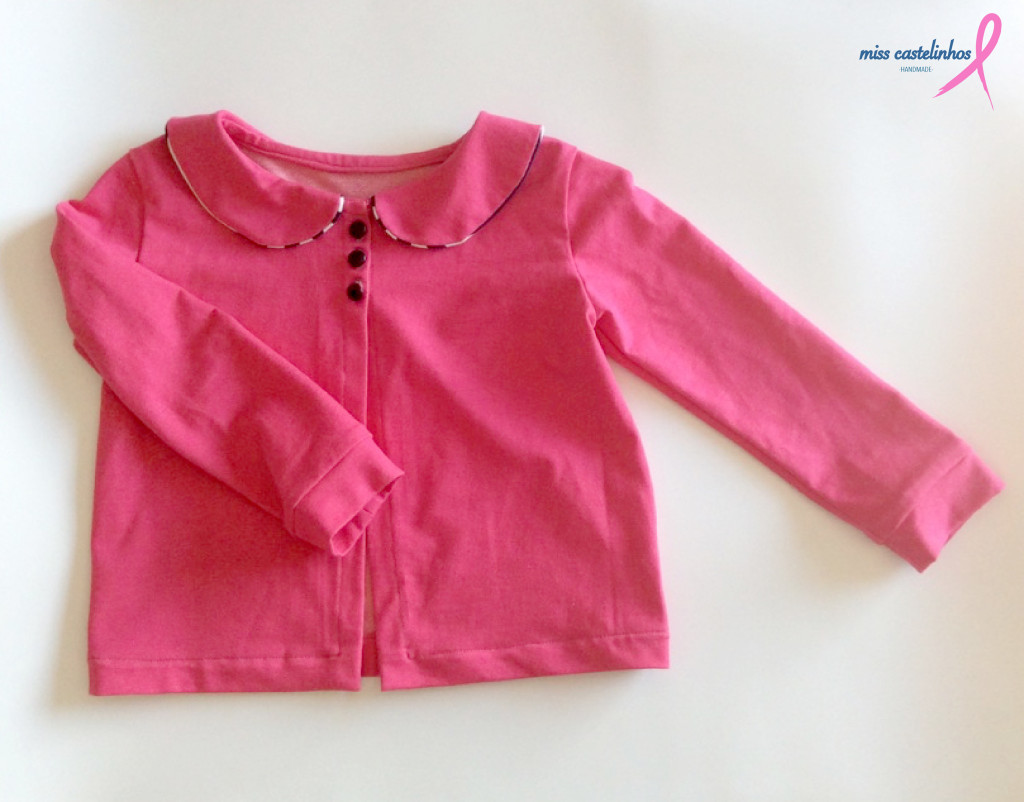 It features 3/4 length sleeves and the option of a regular collar or faux-piping collar. Now that the weather is cooling off, it's a great piece to layer! I used a french terry knit, and chose the faux-piping collar. The contrast fabric is a striped black and white, jersey knit. Both fabrics worked great on this project. I only had to be careful with some bulkiness when sewing the collar binding, but the instructions guide you on how to avoid that.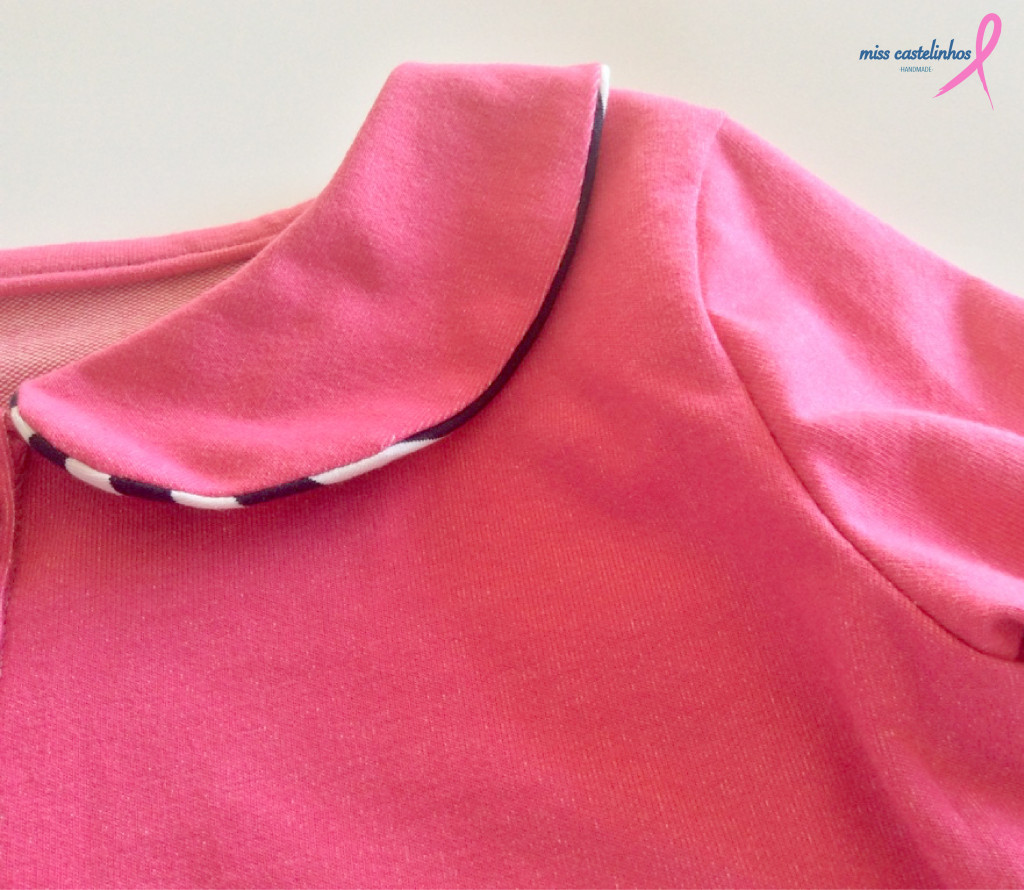 The faux-piping is so cleverly constructed and it's such a nice detail!
The binding gives it a clean and "professional" finish. The cuff sleeve is also a great way to play with colour blocking or add a contrast fabric.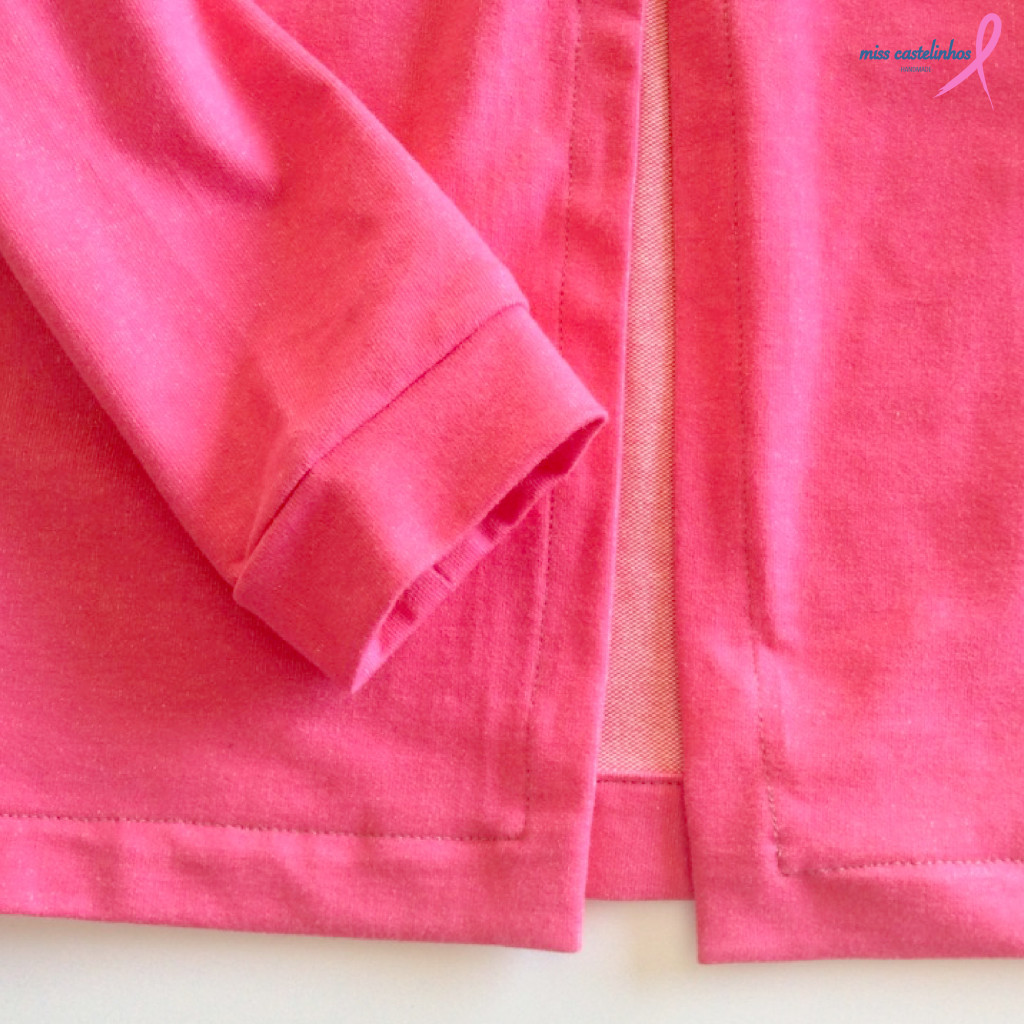 I had no trouble with this pattern. The instructions are clear and easy to follow, with photographs in each step, so you can always see the outcome. It's a great staple piece that will fit in any little girl's wardrobe!
We want to see what you are sewing! Share with us on facebook or Instagram. #upcraftclub